4 tags
1 tag
5 tags
Champagne
easily the most depressing drink with which to drown ones sorrows
9 tags
5 tags
"I let him run on this papier-mache Mephistopheles, and it seemed to me that if I..."
– Conrad Holly fuck what a sentence. Picked the book up two hours ago to briefly look something up and now i CANNOT put it down.
1 tag
"The Autodidact doesn't seem to want to talk. What a curious look he is giving..."
– Sartre (Nausea)
2 tags
listening to karen dalton with a pillow on my...
6 tags
3 tags
The UCL experience
"Pi Magazine, struggling to fill space in the music section with anything approaching meaningful content, requested I make a playlist of UCL alumni. So here it is - a mishmash of songs I don't particularly like, alongside people who went to UCL for about a week collected in one tiny playlist for your listening pleasure. Suede - We are the Pigs Basement Jaxx - Where's Your Head...
2 tags
because its a recipe for spectacular vomiting →
4 tags
8 tags
4 tags
3 tags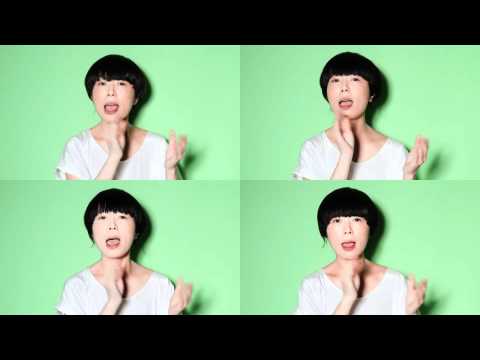 11 tags
4 tags
3 tags
6 tags
6 tags
Jorge Luis Borges - The Circular Ruins
The man emerged from sleep one day as if from a viscous desert, looked at the vain light of afternoon, which at first he confused with that of dawn, and understood that he had not really dreamt. All that night and all day, the intolerable lucidity of insomnia weighted upon him. He tried to explore the jungle, to exhaust himself' amidst the hemlocks, he was scarcely able to manage a few...
7 tags
7 tags
"Jack - How can you sit there, calmly eating muffins when we are in this horrible..."
– The Importance of Being Earnest
6 tags
6 tags
24th November 2011 - London Bridge (slight fever)
I was the only passanger traveling down the escalator, to the northern line platform. as i was half way down a group of people arrived and began queuing for the other escalator. one man broke off from the group and began resolutely climbing the down escalator. i passed him close to the bottom and stared at his face, but could not dicern any kind of knowing glimer in his eye. a habitual escalator...
6 tags
7 tags
5 tags
Lawrence Ferlinghetti - Alienation: Two Bees
I came upon them in the cabin-      the angry one at the window           and the old bent one on the bed  the one at the window buzzing & buzzing                    beating its wings on the window                                           beating the pane    the one on the bed               the silent one with the bent frame                                     alone on the...
4 tags
3 tags
"Unceasingly we are bombarded with pseudo-realities manufactured by very..."
– Philip K Dick (went to an exhibition on architecture at the barbican today which had this quote as the opening bumpf. just read the entire essay, first half very interesting second half insane ramblings about christ and expressing sympathy for nixon. golly http://deoxy.org/pkd_how2build.htm)
5 tags
7 tags
8 tags
2 tags
3 poems by sam riviere
DREAM POEM I know what you're thinking it's dull unless they're sex dreams dreams about violent murders mine are pretty banal I dreamed I wrote a poem beginning "Hi!" and ending "See You Later!" the middle part was amazing that's the part I don't remember I was sitting on a platform high above the jungle this all feels really familiar...
6 tags
5 tags
ANXIOUS POOH SONG
3 Cheers for Pooh! (For Who?) For Pooh- (Why what did he do?) I thought you knew; He saved his friend from a wetting! 3 Cheers for Bear! (For where?) For Bear- He couldn't swim, But he rescued him! (He rescued who?) Oh, listen, do! I am talkin of Pooh- (Of who?) Of Pooh! (I'm sorry I keep forgetting). Well, Pooh was a Bear of Enormous Brain- (Just say it again!) Of...
3 tags
1 tag
7 tags
10 tags
4 tags
7 tags
11 tags
8 tags
6 tags
5 tags
6 tags
Norton Juster - The Phantom Tollbooth
Milo and Tock wandered up and down the aisles looking at the wonderful assortment of words for sale. There were short ones and easy ones for everyday use, and long and very important ones for special occasions, and even some marvelously fancy ones packed in individual gift boxes for use in royal decrees and pronouncements. "Step right up, step right up - fancy, best-quality words right...
7 tags
4 tags
6 tags